Leadership and Creative Team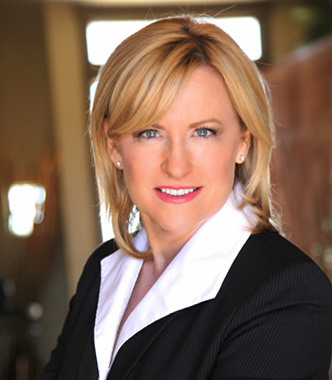 President and Executive Producer
With executive expertise in business, nonprofit and higher education institutions, Carol A. Poore, Ph.D. /MBA  helps organizations expand capacity and capital through strategy, fundraising/financial sustainability, and community development.  Her research work has focused on how vital networks create healthy, vibrant communities and urban revitalization.
Carol founded Phabulous Experience, LLC in 2012 to incubate much-needed placemaking experiences for Phoenix, Arizona USA, a city featuring rapid growth as well as challenges associated with developing urban identity.  Her research indicated that Phoenix needs a shared community story for residents and visitors.  Her organization, Phoenix Phabulous Experience™ delivers unique community storytelling experiences that connect, celebrate and showcase the city's distinct history, art/artists, cultures, and community-based vision for the future.
Carol has built a strong community coalition of Phoenix Phabulous Experience collaborators.  In 2013, she launched a community storytelling event, the first of many to come, with the help of signature storytellers, historians and artists, leading to the production and debut of the Phoenix History Mural in 2014. This art collection is one of other game-changing initiatives produced to enrich the urban experience in Downtown Phoenix.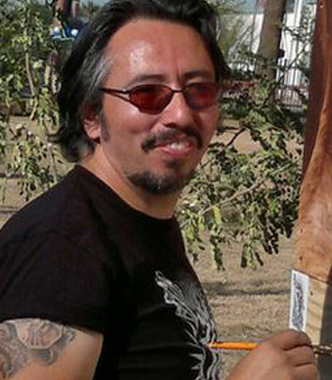 Phoenix Phabulous History Mural Project Curator
Hugo Medina serves as project curator of the Phoenix History Mural and is leading a team of volunteer mural artists who are creating an iconic mural representing nine major time periods in the history of Phoenix, including the imagined future.
Born in La Paz, Bolivia, Hugo immigrated to New York as a child, where his interest in art was fostered by his architect father. Hugo received his Bachelor of Fine Arts degree from C.W Post/ Long Island University in 1998 and his Master's Degree in Education from University of Phoenix in 2006.
Hugo's work as an artist is well-known in Phoenix and his experience includes leading projects internationally, as well as working with students and projects in higher education, K-12 education, and leading projects for community art organizations including the Scottsdale Art District, Scottsdale Center for the Arts, Arizona State University, Phoenix College, Nelson Fine Arts Center, and The Arcosanti Foundation.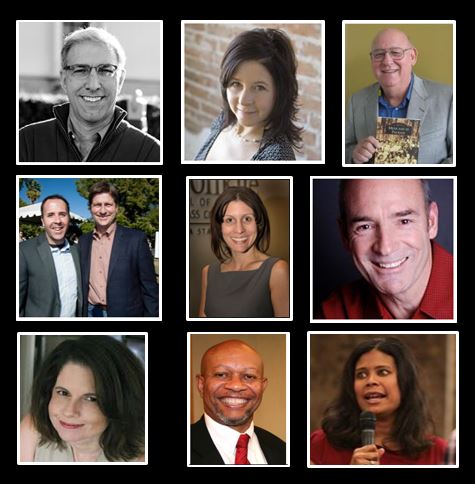 Volunteer Community Strategists
Dozens of Phoenix civic leaders, artists, and storytellers have contributed ideas to support Phoenix Phabulous Experience's focus on civic engagement and Phoenix placemaking through arts, culture, and storytelling experiences.  Our early advisors included (left to right from top row) Jim McPherson, Kimber Lanning, Frank Barrios. Middle row: Joseph Benesh and Phoenix Mayor Greg Stanton, Liz Mays and Mike Oleskow. Third row: Catrina Kahler, Dr. George Brooks, Jr., and Leslie Casanares-Lindo.
Community Collaborators | Advisory Partners

The following organizations have provided strategy and assistance with community-based programming and installation venues.